Prices of our diet plans are usually equal for all 23 locations. They could only differ due to occasional discounts and sales in individual towns.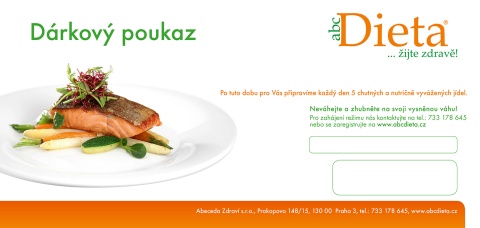 Give a voucher as a gift
Do you want to please your family, friends, business partners or employees? Give them a voucher of ABC diet – a representative of a slim body and a healthy lifestyle.
Order gift
voucher
On page order, select option Gift voucher. We will contact you no later than the second working day and arrange further details. Then you can collect your voucher at any subsidiary or print it as a PDF document received via email.